'Dayaw' Features UNESCO-acclaimed Masterpieces, GAMABA Awardees
October 6, 2015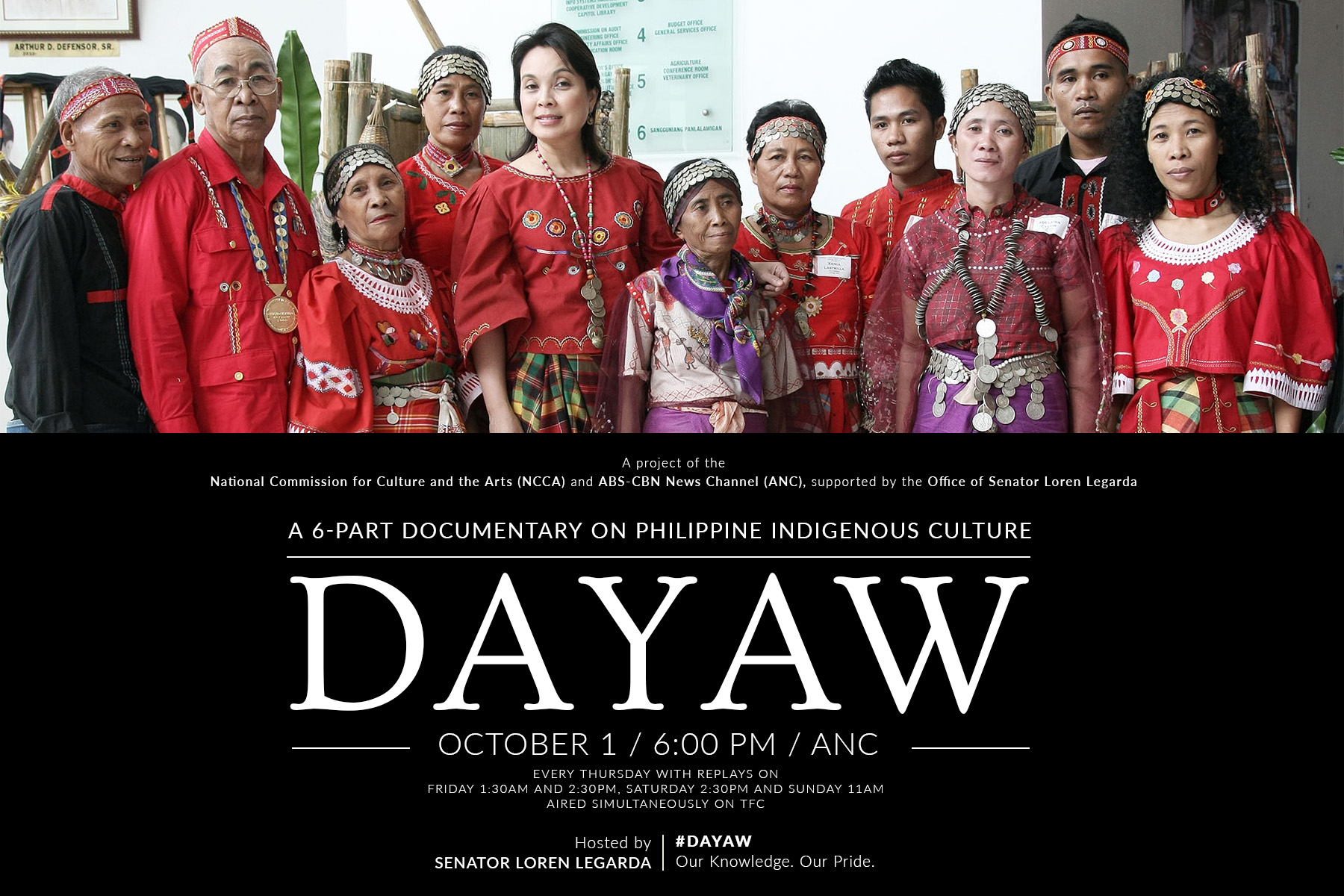 Senator Loren Legarda invites everyone to watch the second episode of Dayaw that will feature two UNESCO-acclaimed masterpieces and three Gawad sa Manlilikha ng Bayan (GAMABA) awardees who have passed on.
The second episode of Dayaw on October 8, "Mito, Kuwento, Musika" (The Indigenous Imagination), features two UNESCO Masterpieces of the Oral and Intangible Heritage of Humanity—the Hudhud Chants of the Ifugaos and the Darangen of the Maranaos.
The episode also pays homage to the skills and artistic excellence of three GAMABA awardees who have passed on: Samaon Sulaiman, a kudyapi master, Masino Intaray, a Pala'wan epic chanter, and Ginaw Bilog, a poet and master of the Hanunuo Mangyan syllabary.
"I invite everyone to watch Dayaw, our knowledge, our pride. I hope, through this show, more Filipinos can be inspired by the ways of our indigenous communities," said Legarda.
Dayaw, conceptualized and hosted by Senator Legarda, and produced by the National Commission for Culture and the Arts (NCCA) and ANC, is shown every Thursday, 6:00pm on ABS-CBN News Channel (ANC) with replays on Friday 1:30am and 2:30pm, Saturday 2:30pm and Sunday 11:00am. It is aired simultaneously on The Filipino Channel (TFC).