Legarda: Budget Deliberations will be Transparent and Consultative
August 13, 2015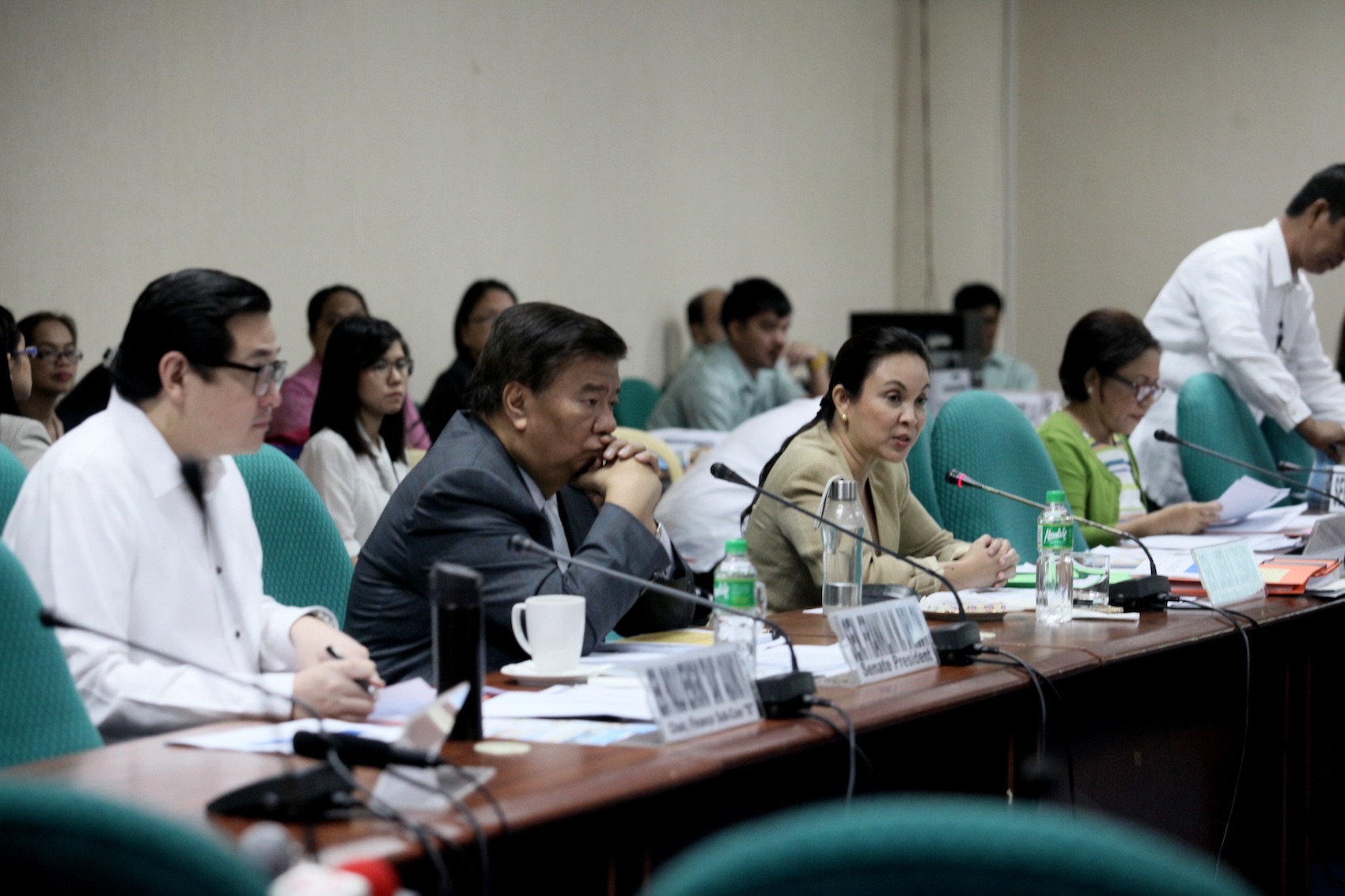 "We will scrutinize the national budget of 2016, in a manner that is transparent and consultative," said Senator Loren Legarda, Chairperson of the Senate Finance Committee, during the briefing by the Development Budget Coordinating Committee (DBCC) on the 2016 National Expenditure Program (NEP).
Legarda said she endeavors to make the deliberations on the proposed P3.002 Trillion national budget for 2016 as transparent as possible and to break up all the so-called lump sums, if there are any, "so that there is no suspicion that it will be used for any purpose other than serving the growth of the nation and the needs of every Filipino."
"I want to leave a legacy budget that is socially inclusive, gender sensitive, climate adaptive, attuned towards reducing disaster risks, and that mainstreams culture and heritage in every department, something that is also sensitive and responsive to the needs of the vulnerable sectors of our population," she stressed.
The Senator also said that the committee will look into the issue of underspending of some government agencies, noting that there has been a history of underspending since 2011.
"We want to know why there has been underspending. Is it because of the process of procurement under the law, the bureaucracy or red tape? We need to find out the causes of underspending because we allocate funds, the funds are earmarked for expenditures that should generate income, jobs and economic activity, but if it is not spent then there is a problem and so there is slower growth," she explained.
Legarda reiterated that she wants the 2016 national budget to be attuned with the Sustainable Development Goals (SDGs) that will be adopted by UN Member States in September.
The SDGs aim to end poverty and hunger, improve health and education, make cities more sustainable, combat climate change, promote peace and justice for all, and protect the environment and biodiversity.