Legarda Elated Over Inclusion of PHL Pavilion in Must-See Nat'l Pavilions in Venice Biennale
May 9, 2015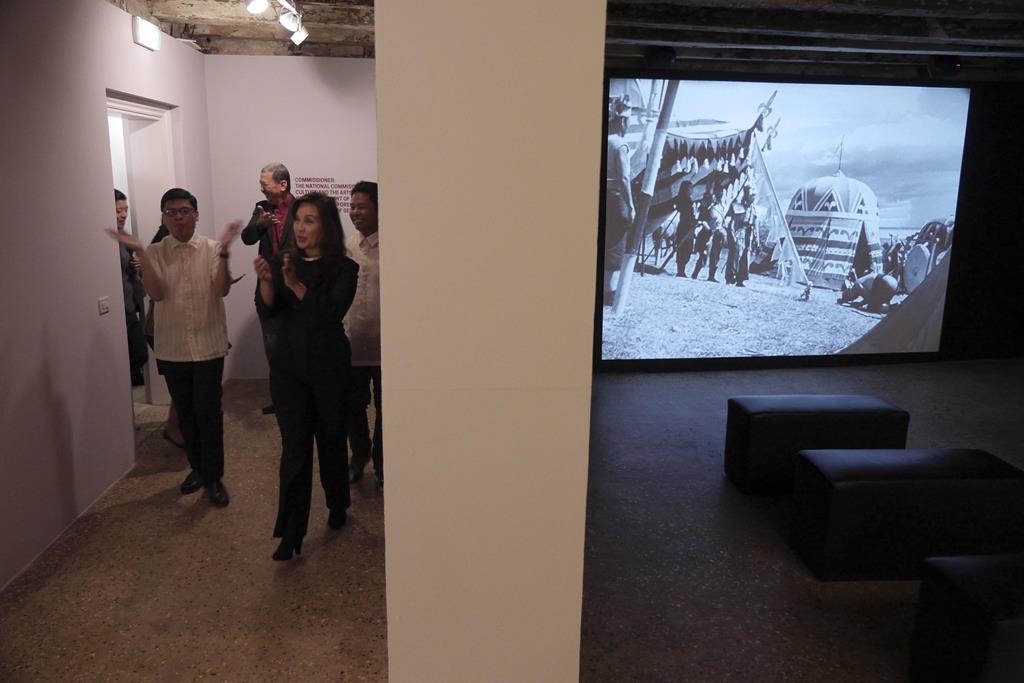 Senator Loren Legarda expressed elation over the inclusion of the Philippine Pavilion in at least two lists of must-see national pavilions in the 56th International Art Exhibition – la Biennale di Venezia.
"Our return to the Venice Biennale after 51 years of absence is a great achievement already and for the Philippine Pavilion to be regarded as a must-see pavilion is very rewarding. It makes me even prouder of our artists," said Legarda, principal advocate of the Philippine Art Venice Biennale (PAVB) project.
Fine arts auction house Christie's and a-n The Artists Information Company have both picked the Philippine Pavilion as one of the must-see national pavilions in the 2015 Venice Biennale.
London-based artist and curator Pippa Koszerek made the list for a-n, a non-profit organization that seeks to stimulate contemporary visual arts practice and affirm the value of artists in society.
Koszerek takes note of the Philippines' comeback after a 51-year hiatus and says "the exhibition spans this gap, bringing together three generations of practitioners. Taking Manuel Conde and Carlos Francisco's 1950s feature Genghis Khan as a starting point and curatorial reference, the exhibition also introduces work from Jose Tence Ruiz and Manny Montelibano, who both explore socioeconomic issues of sea nations, global politics and the volatility of borders through installation and film, respectively."
While the exhibition hints at the West Philippine Sea issue arising from China's activities in the region, curator Patrick Flores brings the issue to a broader perspective by tying the four artists' works together to make a poetic and political reflection on the history of world making, the links between geography and politics, and the notions of nation, territory and archipelago.
"Art is politics; art is global politics. Both Okwui Enwezor's All The World's Futures and Patrick Flores' Tie A String Around the World are grounded in urgent geopolitical issues," Legarda explains.
Meanwhile, the Senator expressed her gratitude to those who supported and believed in the PAVB project.
"Two years ago I was just asking why we were not in the Venice Biennale. Today, we open the Philippine Pavilion for the world to see. I am so much grateful to the National Commission for Culture and the Arts (NCCA) under the leadership of Chairman Felipe de Leon, Jr. and the Department of Foreign Affairs (DFA) led by Secretary Albert del Rosario for joining me in this endeavor. Without their immense support and equal determination, this comeback would not have been possible," she said.
"I am proud of Patrick for his brilliance, immense creativity and dedication. Both Manny Montelibano and Jose Tence Ruiz did a great job. Their works converse so brilliantly with Carlos Francisco and Manuel Conde's Genghis Khan. Sixty-three years after the film was screened in Venice, the Philippines has come full circle. And I assure you, it will not be as long for the next time we return," Legarda concluded.