Legarda Lauds Obama's Stance: Addressing Climate Change as Important as World Economy
November 19, 2015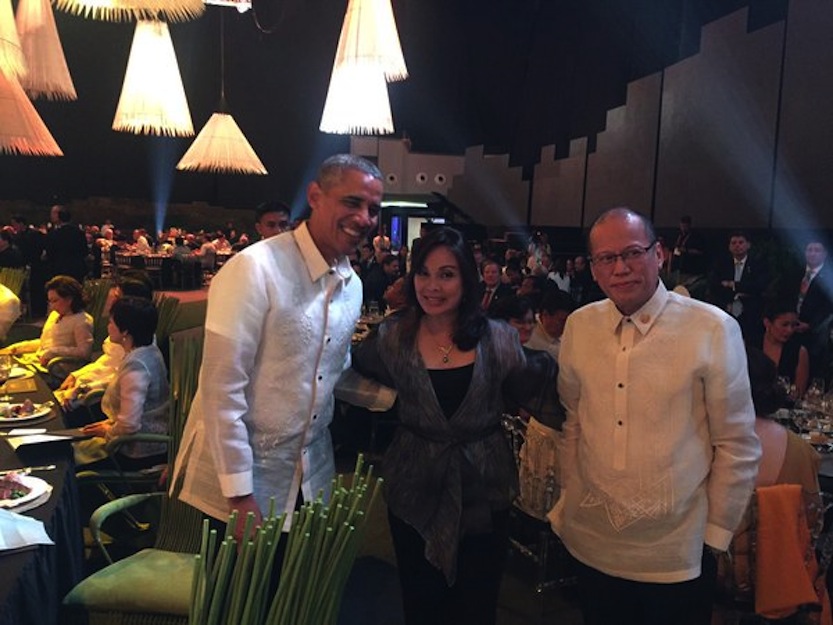 Senator Loren Legarda lauded US President Barack Obama for urging the private sector to mainstream climate change adaptation and mitigation in their business plans and operations, particularly through renewable energy investments.
Obama, who is in the Philippines for the Asia-Pacific Economic Cooperation (APEC) meetings, was a speaker at the APEC CEO Summit on Wednesday (November 18).
Legarda, Chairperson of the Senate Committee on Climate Change, remarked "I have always said that it makes good business sense, good economic sense, good environment sense to mitigate. I am glad that this was also the message of President Obama to Asia's business leaders at the APEC CEO Summit."
"The issue of climate change is intertwined with the growth of the world's economy. If the world becomes an inhospitable place for living things, the concept of economy will disintegrate and we will be left in a pit where it will be a struggle to survive," said Legarda.
A few weeks ahead of what is dubbed as the most important gathering of leaders, scientists, business leaders and climate negotiators known as COP21 or the 21st Conference of the Parties to the UN Framework Convention on Climate Change, Legarda said Obama's speech is timely.
The venue where the speech was given was also significant, taking into consideration that APEC is a place for international economic negotiations. "This means that more world leaders are now seeing that addressing climate change is as vital as the economy. Perhaps this is a good sign that we will witness real change after COP21 in Paris this December," she said.
Legarda, a UN Champion for Disaster Risk Reduction and Climate Change Adaptation for Asia-Pacific, stated that the powerful world leader's chosen theme for his speech indicates that developed countries are now owning up to climate change and giving weight to the urgency of addressing such an overwhelming challenge.
The Senator hopes that his influence will truly resonate with governments and businesses around the globe.
Legarda also shared Obama's call for clean energy technologies and a low-carbon future. Obama said at the APEC conference, "The possibility to start investing in clean energy, power generation that is sustainable, leapfrogging old technologies and getting into new technologies all could provide an enormous boost, there's a lot of capital out there looking to invest. And if we send a signal that this is something that every nation around the world is serious about, it can be an enormous generator of opportunity."
Legarda delivered a similar call at the 12th APEC Energy Ministerial Meeting in Cebu last October, in which she said, "APEC economies account for 55 percent of global energy production, but account for 60 percent of total energy consumption. Clearly, new and cleaner energy options need to be developed."
She emphasized that "investments in sophisticated sustainable energy technologies augur well in reducing harmful emissions, protecting health and the environment, and sustaining economic growth."
Legarda will be part of the Philippine delegation to COP21 in Paris to be held from 30 November to 11 December 2015.