Legarda named new Senate finance committee head
August 4, 2015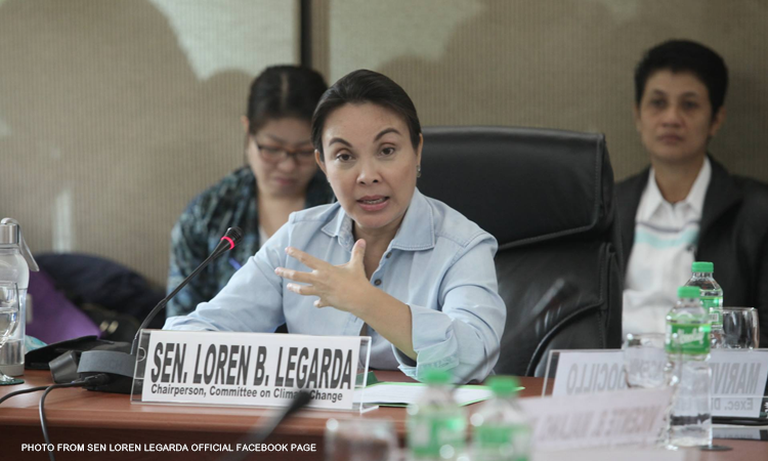 Metro Manila (CNN Philippines) — Sen. Loren Legarda was appointed as the chairperson of the Senate Committee on Finance, Senate Pres. Franklin Drilon announced on Monday (August 3).
Legarda replaced Sen. Francis Escudero, who resigned from the position last July 28. In his resignation letter addressed to Drilon, Escudero cited his "public pronouncements regarding a possible candidacy for higher office in 2016" as a reason for quitting his post.
Escudero also gave up his position as co-chairman of the Joint Congressional Oversight Committee on Public Expenditures.
He explained that he is stepping down to "ensure that deliberations on the General Appropriations Bill (GAB) – considered the single most important piece of legislation passed by Congress each year – are untainted by suspicions or perceptions of partisan politics."
According to Drilon, Legarda has the experience to handle the post. She served as one of the four vice chairpersons of the finance panel along with Senators Serge Osmena III, Ralph Recto, and Teofisto Guingona III.
"She is one of the best vice chairs of the finance committee. She has sufficient exposure, so we can hit the ground running with Senator Loren," Drilon said.
The Senate president explained that the process for the proposed P3 trillion national budget for 2016 is expected to start by August 17, when the finance committee is briefed by the administration's Development Budget Coordination Committee (DBCC).
"So that's the start of the budget process. We are committed to pass the budget by the end of session in December," he said.
Source: CNN Philippines