Legarda to DSWD: Spend Remaining 4B Funds for Poorest Filipinos
September 21, 2016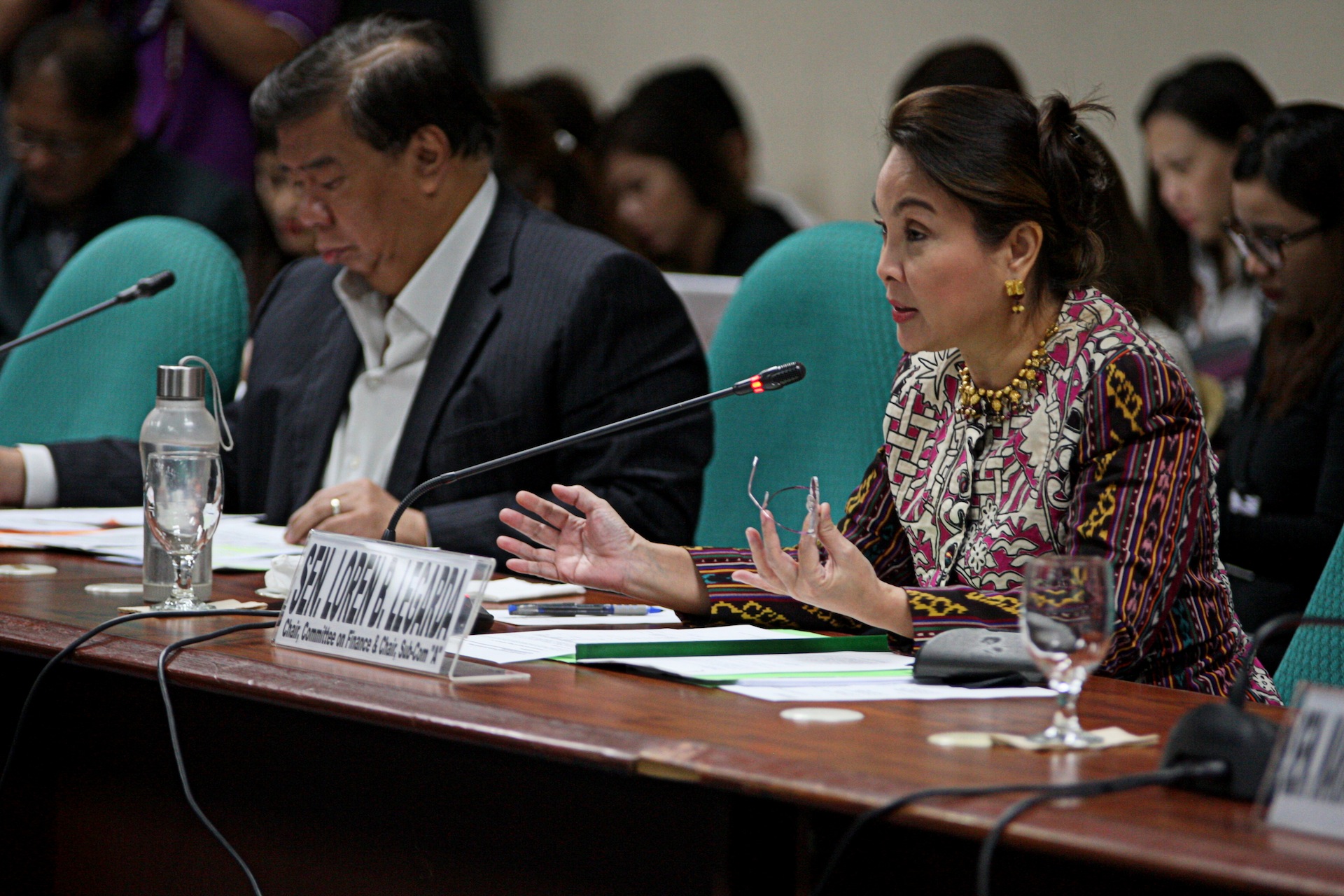 Senator Loren Legarda today said that the Department of Social Welfare and Development (DSWD) must use the remaining Four Billion Pesos from its 2015 budget for the poorest Filipinos.
During the hearing of the Senate Committee on Finance chaired by Legarda, the DSWD said that as of January 2016, unobligated funds of the Department from its 2015 budget was 18.46 Billion Pesos. As of August 31, 2016, they still have a remaining balance worth 4 Billion Pesos. Since the said fund is from the 2015 budget, any excess by the end of the year will revert to the national treasury.
"We should spend this money now for the poorest Filipinos who need the help of government for food, medicine and medical expenses, livelihood, and protective services," Legarda said.
The Senator noted that under the 10-point Socio-Economic Agenda of President Rodrigo Duterte, the DSWD will directly contribute to three items including Agenda 9, which is the improvement of social protection programs to protect the poor against instability and economic shocks.
Legarda said the DSWD should immediately consult with the Commission on Audit (COA) on where it can use or realign the remaining funds, noting that the Department has three more months to spend it.
"I am sure the DSWD and COA can agree on where the funds can be used, whether for rice subsidy for the conditional cash transfer (CCT) beneficiaries, for pension of indigent senior citizens, for its supplementary feeding program, or for livelihood programs. These funds were allocated for our people, government should spend it for our people. It is unacceptable for our citizens to know that the government has funds but is unable to use them even if millions of Filipinos are in dire need of social services," said Legarda.
Based on the 2016 Second Quarter Social Weather Survey (SWS), 45% or about 10.2 million Filipino families consider themselves poor, 31% or 6.9 million families consider themselves food poor, and 15.2% or an estimated 3.4 million families experienced involuntary hunger in the 2nd quarter of the year.
"The DSWD should make sure that its programs are felt on the ground. We should not wait for people to come to us; government should have the initiative and compassion to bring help and services to our people," said Legarda.
The Senator also said she would allocate funds under the DSWD budget for the establishment of homes for street children. She asked the DSWD to recommend to the Senate an amount for the establishment and maintenance of at least two houses for street children in Metro Manila—one in North and one in South.
"We need to feed, clothe, teach and nurture our children, especially those who have nowhere to go and are out in the streets. We should not hide them when we have visitors from other nations. We should take them out of the streets not because we are ashamed of them, but because we love and care for them," said Legarda.