Mat and Basket Weavers from Palawan at the National Museum
July 30, 2015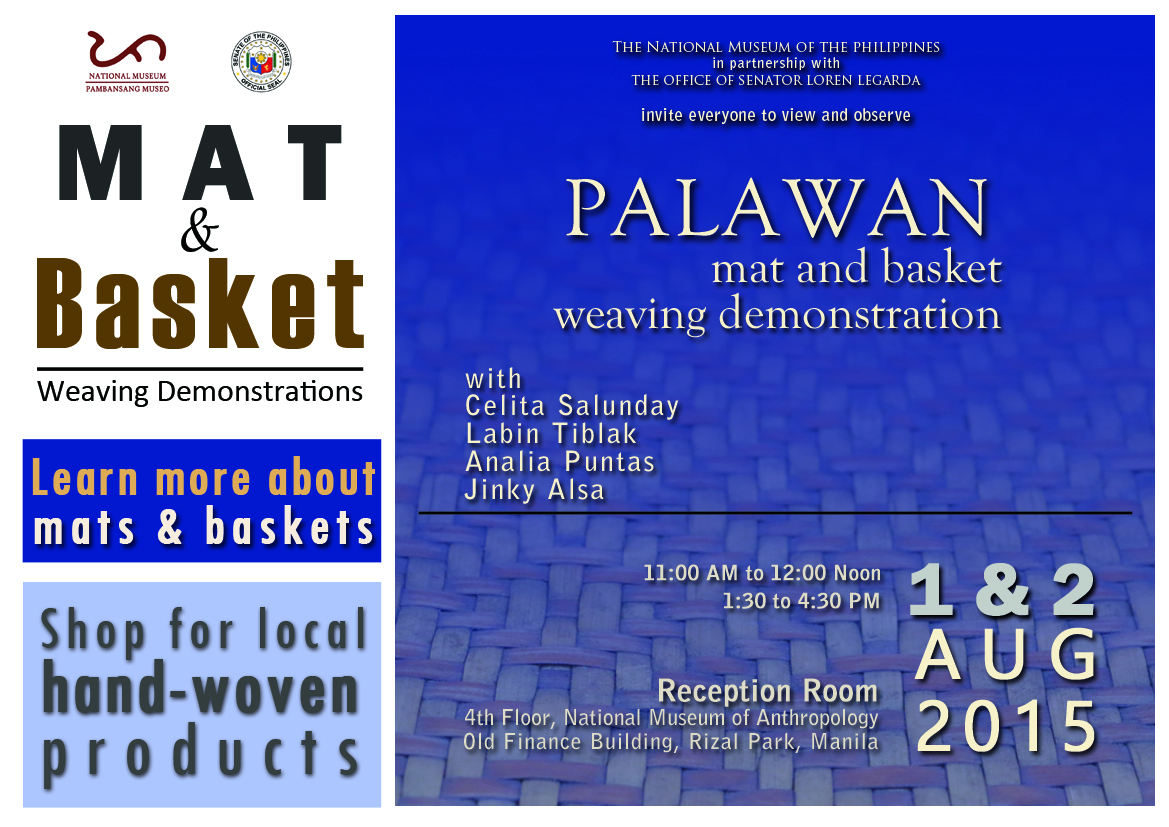 Senator Loren Legarda invites everyone to visit the National Museum to view and observe the Mat and Basket Weaving Demonstrations featuring weavers from the MIMAROPA Region.
For this weekend, August 1 and 2, 2015, weavers from Palawan will demonstrate mat and basket weaving at the Reception Room, 4th Floor, National Museum of Anthropology (formerly Museum of the Filipino People), Old Finance Building, Rizal Park, Manila. Weaving demonstration is at 11:00 am to 12:00 nn and 1:30 pm to 4:30 pm.
This is a project of Senator Legarda and the National Museum of the Philippines. Thank you.