Mat and Basket Weavers from Sorsogon Featured at the National Museum
October 22, 2015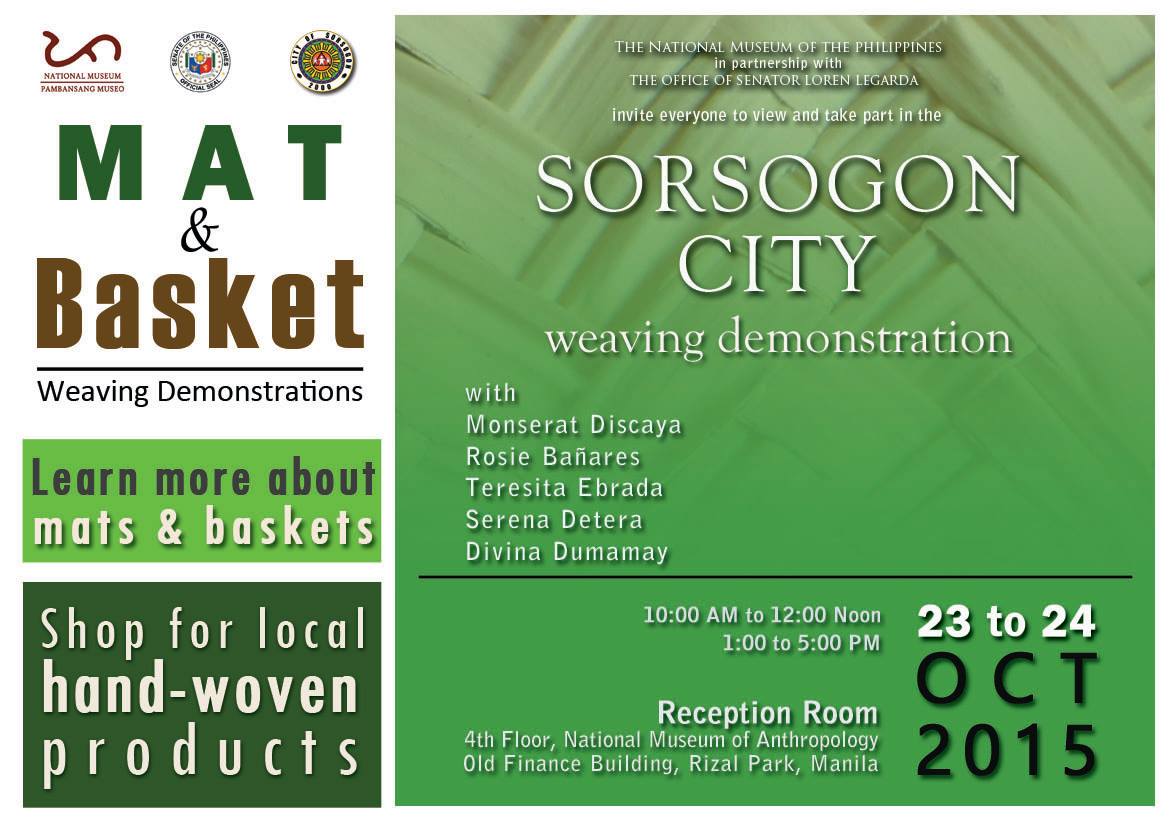 Senator Loren Legarda invites everyone to view and observe basket and mat weavers from Sorsogon City as they showcase their weaving techniques at the National Museum on October 23 (Friday) and 24 (Saturday), 2015.
Featured weavers are Monserat Discaya, Rosie Bañares, Teresita Ebrada, Serena Detera and Divina Dumamay.
The weaving demonstrations can be viewed from 10:00 am to 12:00 nn and 1:00 pm to 5:00 pm at the Reception Room, 4th Floor, National Museum of Anthropology (formerly Museum of the Filipino People), Old Finance Building, Rizal Park, Manila.
The National Museum of the Philippines, in partnership with Senator Legarda, organized the 2015 Weaving Demonstrations as part of the Senator Loren Legarda Lecture Series on Traditional Textiles and Indigenous Knowledge.
The Senator also encouraged visitors of the museum to go to the various galleries—the Hibla ng Lahing Filipino textile gallery, Baybayin gallery, and the Rice, Biodiversity and Climate Change exhibit—joint projects of Legarda and the National Museum.