PHL Pavilion at Architecture Venice Biennale now open at Palazzo Mora
June 1, 2016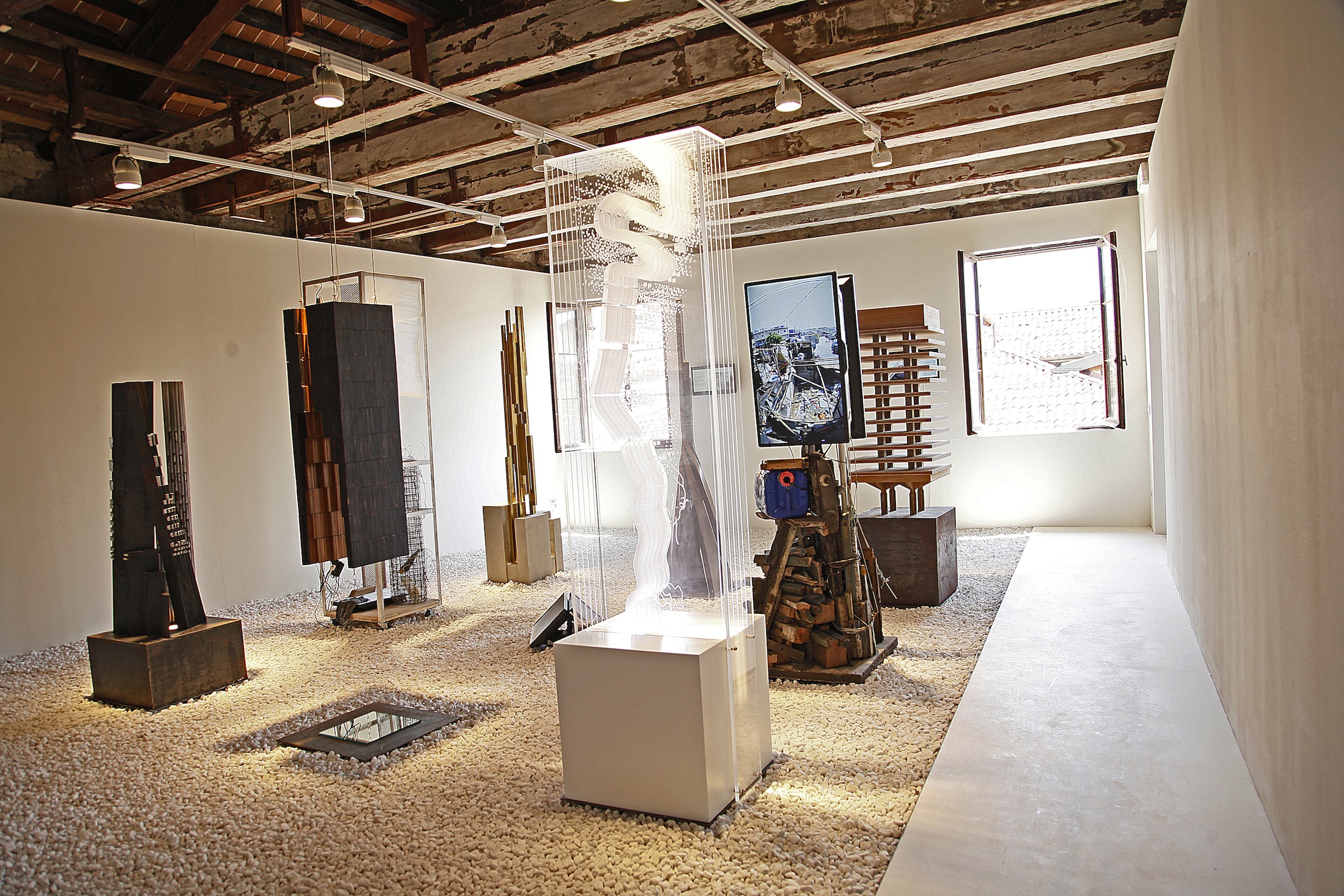 The architecture of Metro Manila is alive at the Palazzo Mora in Venice, Italy as "Muhon: Traces of an Adolescent City" successfully held its vernissage on May 27, led by Senator Loren Legarda.
Senator Legarda spearheaded the efforts to secure a spot for the country at the 15th Venice Architecture Biennale.
At the opening, the senator was joined by the curator of the Philippine Pavilion, the team from Leandro V. Locsin Partners (LVLP) represented by Leandro Y. Locsin, Jr., Sudarshan Khadka, Jr. and Juan Paolo dela Cruz; Philippine Ambassador to Italy Domingo Nolasco, and Adelina Suemith, representing the National Commission for Culture and the Arts (NCCA).
"Our historical first participation to Venice Architecture Biennale is a venue in which we can raise a dialogue on the progress of our architecture and issues on how we are preserving and conserving our built heritage," Legarda said in an earlier statement.
"Muhon" translates to "monument" or "place-marker" and the concept as applied to post-war structures in Metro Manila is interpreted by Andro Magat, Poklong Anading, Don Lino, Tad Ermitano, Adrian Alfonso, Sudar Khadka, Gelo and Bambi Mañosa, Jorge Yulo, Anna Sy, Ed Calma, Andy Locsin, Charm Cabredo, and Juan Paolo Dela Cruz.
The subjects featured in "Muhon" are KM 0 in Luneta (Anading), Pandacan Bridge (Ermitaño), Chinatown (Salvatus), Magsaysay Center (8×8), CS Architecture (Pasig River), Makati Stock Exchange (Lima Architecture), Coconut Palace (Mañosa & Co.), Philippine International Convention Center (Calma), and Mandarin Hotel (Yulo).
The Venice Architecture Biennale will run from May 28 to November 27.
Source: GMANetwork.com