The pick of the pavilions
May 1, 2015
Don't have time to visit all 90 national shows at this year's Venice Biennale?
Here's our choice of the must-sees

Australia, Giardini
Fiona Hall is a veteran installation artist, accustomed to sprawling monographic shows, whose meticulously detailed works raise questions of nature and nurture, and comment, often wryly, on the human condition. Wrong Way Time comprises hundreds of multi-part works that together probe global politics, finance and the environment — 'a minefield of madness, badness, sadness', in the words of the artist. Hall's painstakingly artisanal pieces — often made up of re-elaborated found objects and influenced by Australian aboriginal forms and practices — will contrast with their frame, a stark neo-modernist pavilion designed by Melbourne-based architectural practice Denton Corker Marshall, which is being inaugurated at the 2015 Biennale.
Italy, Arsenale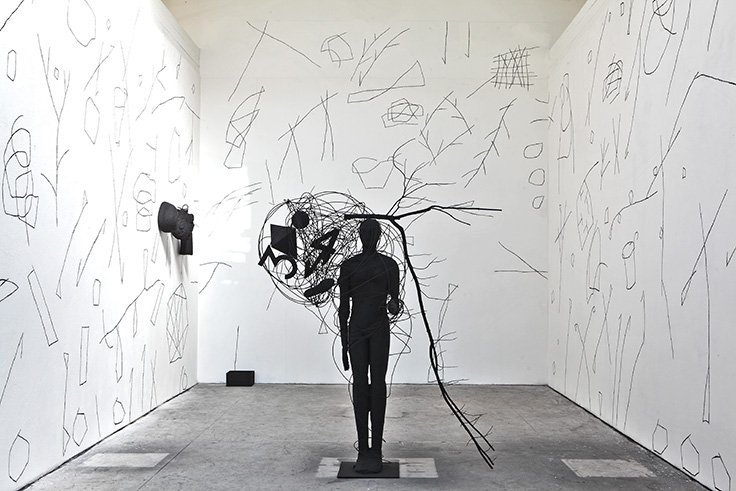 Mimmo Paladino, Senza titolo, 2015. Courtesy Galleria Christian Stein. Fotografie di Peppe Avallone.
New-media specialist Vincenzo Trione is playing his cards close to his chest regarding the artists he has selected for Codice Italia, the Italian pavilion at this year's Biennale. All that is known is that Trione, an art academic rather than a curator with gallery experience, plans to present 12 Italian artists whose works trace a historical route through the country's art scene from the 1970s to the present day. At the press conference announcing his curatorship, Trione remarked: 'My project was born very simply — out of a need to understand whether or not there is a peculiar Italian style. The Italian pavilions have often limited themselves to offering a phenomenological overview. I would rather look at the Italian art scene and highlight its stylistic peculiarity.'
Iraq, Ca' Dandolo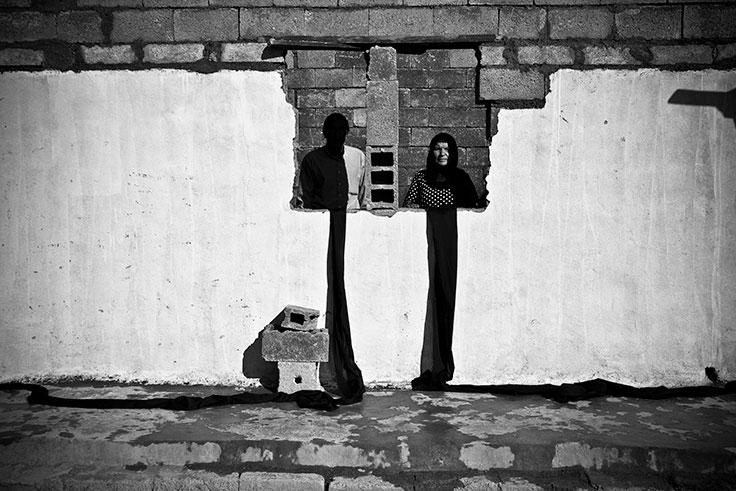 Akam Shex Hadi, Untitled, 2014-15. B+W digital print on Innova-Baryth Smoothgloss paper. Courtesy the artist
It's already impressive that war-torn Iraq has its own pavilion at the Biennale. That it has managed to involve art-world insiders of the stature of Ai Weiwei and Belgian curator Philippe Van Cauteren is little short of a miracle. Working closely with Tamara Chalabi's Ruya Foundation for Contemporary Culture in Iraq, Van Cauteren has chosen five Iraqi artists, including Kurdish photographer Akam Shex Hadi and Cardiff-based performance artist Rabab Ghazoul, to articulate the theme that gives the show its title, Invisible Beauty. Running alongside this main group exhibition, Traces for Survival presents a series of drawings and texts by refugees from the Shariya, Baharka and Mar Elia camps in northern Iraq, chosen by Ai Weiwei from 546 submissions.
Latin America, Arsenale
There are 600 Amerindian languages in South and Central America, around a third of which are threatened with extinction. Curated by Alfons Hug and titled Indigenous Voices, this sound installation in the Isolotto space inside the Arsenale uses 15 of these fragile idioms, and one that is already extinct, chosen by artists from across the continent who have an affinity with indigenous cultures. On entering the room, visitors are greeted by a babel of noise; only by touring the loudspeakers one by one can the individual languages be filtered out. There will be textual explanations, but, says Hug, 'the more the listeners are willing to immerse themselves in the cosmos of rare languages, the more visual elements can be dispensed with'.
The Netherlands, Giardini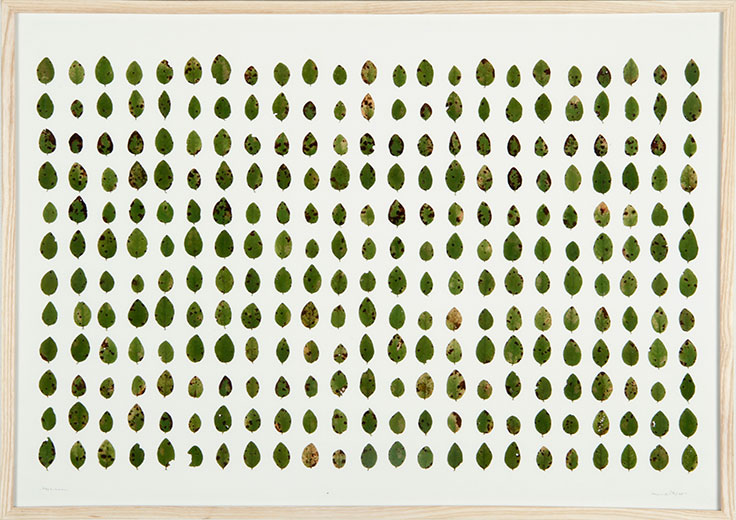 herman de vries, Vaccinium (collected hirschdelle), 2011. Leaves on paper. Photo: herman de vries Archive
In 1970, artist and biologist herman de vries (he insists on the 'non-hierarchical' lower-case style) settled in the Bavarian farming town of Eschenau and began to present objects from the natural world as art. In the Dutch pavilion — built by Gerrit Rietveld in 1954 — his new show, to be all ways to be, is a series of sculptures, works on paper, photographs and found objects that 'question existing definitions and positions with regard to nature and culture'. Venice is an inspiration: with the 108-piece installationgiornale di venezia, de vries aims to bring the city and its lagoon into the pavilion; visitors can also travel in the other direction, on boat trips to de vries's sanctuarium: natura mater on the former quarantine island of Lazaretto Vecchio.
New Zealand, Biblioteca Marciana & Marco Polo Airport
On paper at least, this looks like one of the hot tickets of the 2015 Biennale. The venues alone are impressive: the arrivals area of Venice's main Marco Polo Airport, and the opulent surroundings of Jacopo Sansovino's Renaissance-era Marciana library in Piazza San Marco. Here, the young, Berlin-based artist Simon Denny will deploy hisSecret Power project, to 'address the intersection of knowledge and geography in the post-Snowden world' by using 'technology… as a window to look at where the concentration of power and wealth is in the world'. In the Marciana, Denny's installation will be in dialogue both with on-site allegorical paintings by Titian and Tintoretto, and with early world maps including Fra Mauro's planisphere of around 1450.
The Philippines, Palazzo Mora
It's been five decades since the Philippines last took part in a Venice Biennale. Curated by art academic Patrick Flores, the 2015 show, Tie a String Around the World, takes its title from a line in Manuel Conde's 1950 film Genghis Khan, presented here in a newly restored version, dialoguing with works by multimedia artist Jose Tence Ruiz and filmmaker Mariano Montelibano III. Flores describes the project as 'a poetic and political reflection on the history of world making, the links between geography and politics, and the notions of nation, territory and archipelago'.
UK, Giardini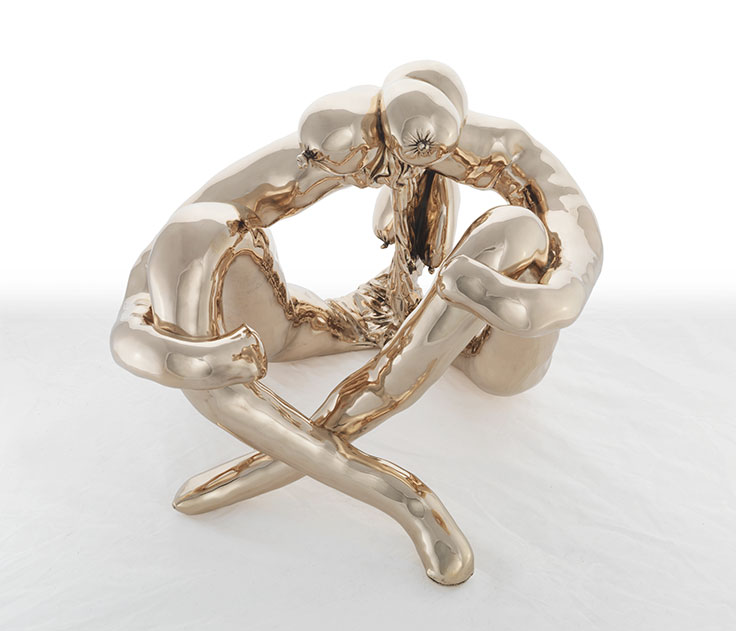 Sarah Lucas, Hoolian, 2013. Cast bronze. Copyright the artist, courtesy Sadie Coles HQ, London
As Nineties as Britpop, the term Young British Artists has a faintly antiquarian feel these days. But some of the YBAs, launched in a Saatchi-fuelled hail of PR and media coverage, are still going strong — including Sarah Lucas, the most irreverent of them, who is now consecrated by her country's art establishment with this one-woman show. For Gregor Muir of the ICA, 'there's a sense that Sarah Lucas is coming into her own'. Describing her as a 'formidably inventive sculptor', Andrea Rose, Director of Visual Arts at the British Council and chair of the selection committee, adds that 'like zest in the art-world mix, her work will bring wit and savour to the Biennale'. Sarah Lucas's British Council commission is at the Biennale di Venezia, 9 May–22 November.
Singapore, Arsenale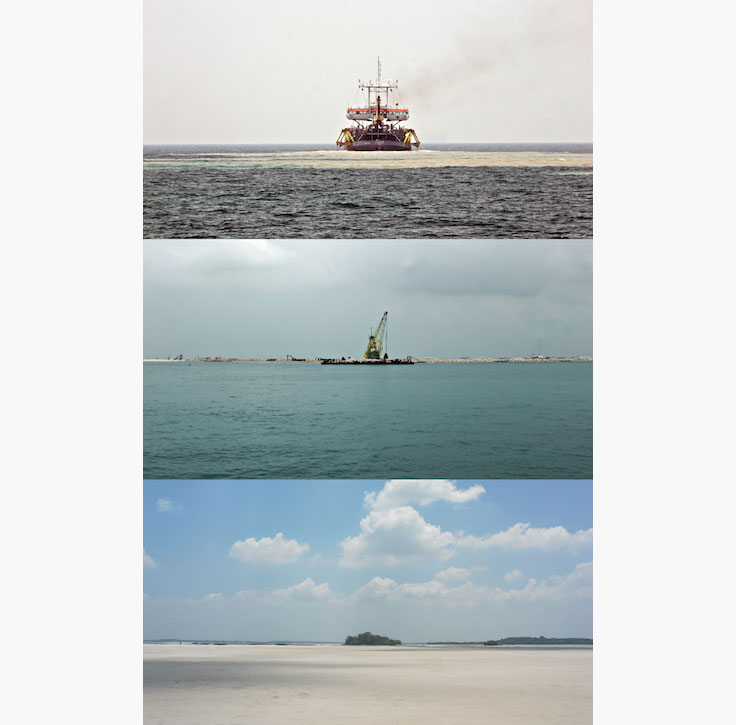 Charles Lim, SEA STATE 2:: Goryo 6 Ho, 2012. Diasec print. 46 X 74 cm. Courtesy of the artist and Future Perfect, Singapore
Just 20 years ago, the South-east Asian republic had no contemporary art scene to speak of. Things have come on apace since then: Charles Lim will be the seventh artist to represent the country at the Biennale. A graduate of London's Central St Martin's art school, Lim is typical of Singapore's new globally savvy generation of artists and filmmakers. Working in installation, video and photography, he is equally at home in galleries, art shows and film events. In the Sale d'Armi of the Arsenale, Lim will present the final phase of his decade-long project SEA STATE, which 'examines the biophysical, political and psychic contours of Singapore through the visible and invisible lenses of the sea'. It's no coincidence, perhaps, that Lim is a former Olympic sailor.
Switzerland, Giardini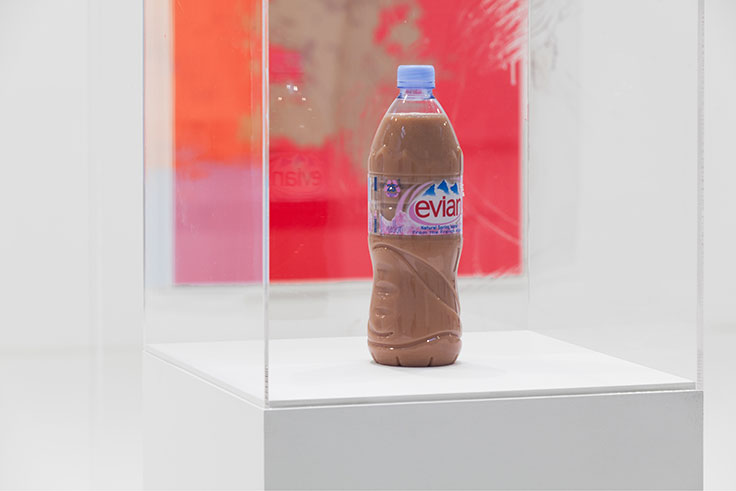 Pamela Rosenkranz, Firm Being (Real Glow), 2011. PET bottle, silicon pigment, plexiglass cab, wooden plinth. Courtesy the artist and Miguel Abreu Gallery, New York
At 35, Pamela Rosenkranz has already forged an international reputation. Influenced by Speculative Realism — a contemporary school of philosophy that, to be reductive, resists the idea that man is at the centre of the universe, and posits a fluid border between living and non-living objects — Rosenkranz is known for series such as Firm Being, in which she filled branded soft-drinks bottles with disturbingly flesh-toned liquids, and Our Sun, where shiny foil emergency blankets serve as canvases for abstract, skin-hued daubs. Her new show is likely to rank high on many art insiders' Biennale must-see lists.
USA, Giardini
The veteran American video and performance artist Joan Jonas will be presenting a new multimedia installation in Venice, in collaboration with the MIT List Visual Arts Center, where she is a tenured professor. Incorporating video, drawings, objects and sound, the installation will, the curators say, 'transform the entirety of the Pavilion's five galleries into a dynamically immersive environment'. Icelandic author Halldór Laxness's spiritual approach to nature is one among several inspirations for the work, Jonas has declared.
Main image at top: Padiglione Centrale, Giardini della Biennale, 2010. Photo: Giulio Squillacciotti. Courtesy: la Biennale di Venezia
Source: Christie's The Art People